Inventory Control
Advanced Inventory Management Solutions
Click on a Topic to Learn More:
Inventory Control
The heart of HELM is Inventory Control. Inventory is the one and only required module in the system. The Inventory module serves as the base for all other modules and processes in HELM.
Has been developed for over 30 years into a robust and flexible system core
Is scalable to meet the needs of any organization, from small to enterprise level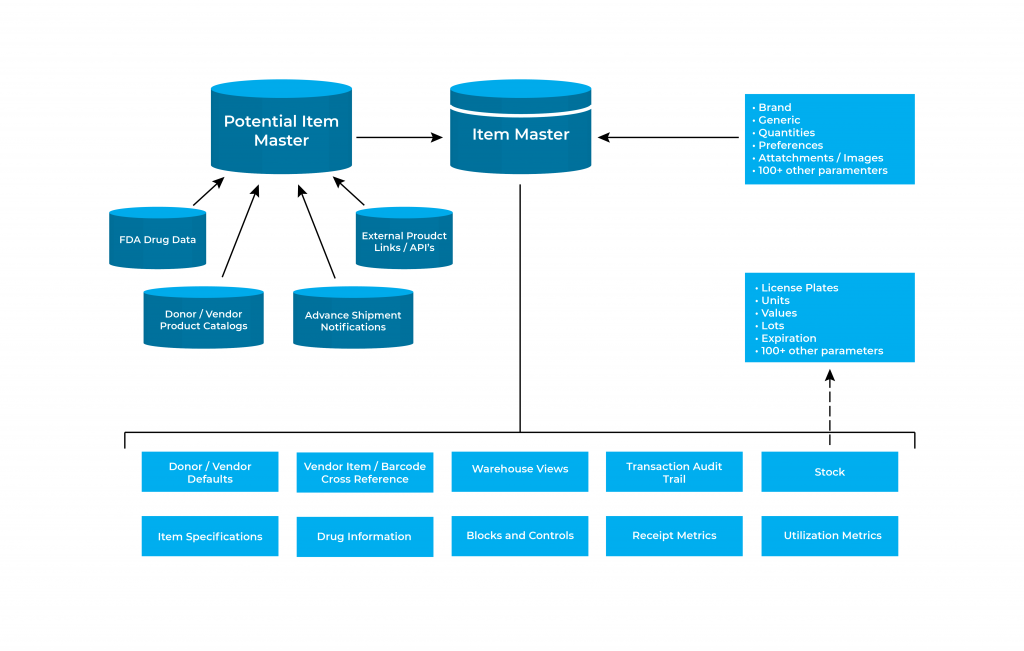 Item Master
At the forefront of the Inventory Module is the Item Master. This robust table contains all information about the different types of items you track. The Item Master stores all product information for each item and each unitization level.
Contains over 100 inventory parameters and 24 user defined parameters for unique information
Contains multiple integrated views and child tables
Can show everything from full audit trails of all item transactions to receipt and shipment information
Shows warehouse level breakdowns of quantity and replenishment requirements
Warehouses
The Inventory Module also shows your inventory by a warehouse view breakdown.
Allows material availability by warehouse to be seen quickly and easily
Allows setting of warehouse stock min/max and replenishment requirements
User profiles within the HELM system allow access control to be limited to specific warehouses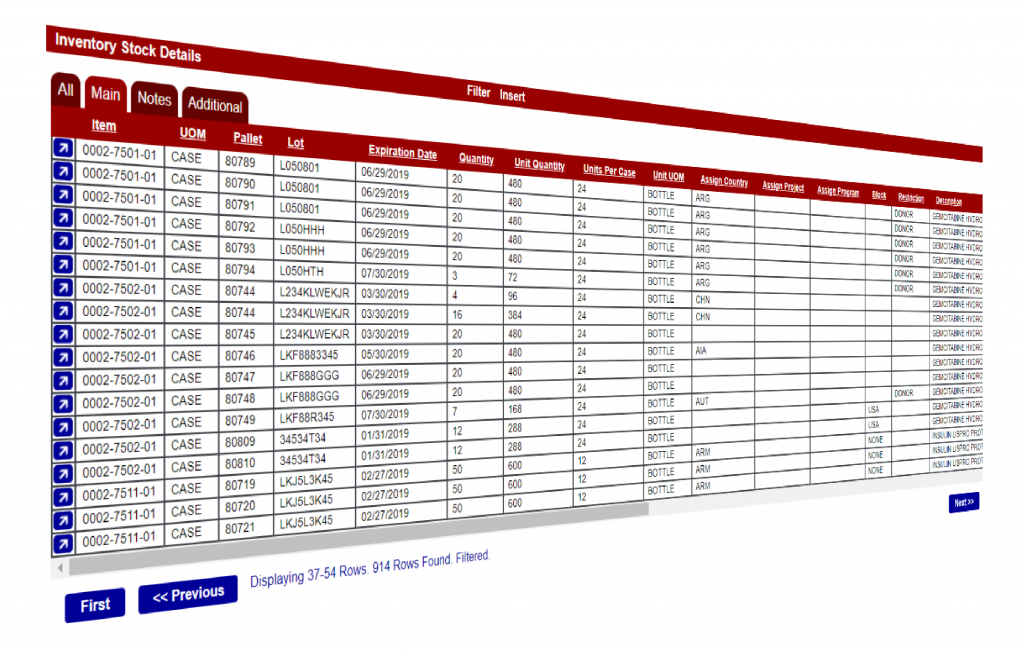 Stock Table
The main child table of the Item Master, and the true dynamic core of the Inventory Module is the Stock Table. The Stock Table shows every detail of products currently in inventory.
Breaks information down in detail by license plate number, lot number, order reservation, expiration date, product allocation and more
Contains over 100 item parameters and 24 user defined parameters
Allocation and Control
The Inventory Module also helps manage allocations, restrictions, blocks, holds, Q/C checks, and other use and availability settings.
Main allocations normally tied to assigning products for usage in specific countries, projects or programs
For donations, Donor Restrictions are maintained in the Stock Data to forbid product from being misused
Info regarding regional blocks, product inspection and holds, receipt sign-off and Q/C checks are all integrated into the Stock management
Transactions
The Inventory Module includes a full set of standard transactional functions you would expect in any Warehouse Management System (WMS).
Standard transactions such as receipts, transfers, issues and more
Track the user who initiated the transaction and the exact time of submission
Data is summarized to display product utilization, turnover, and usage history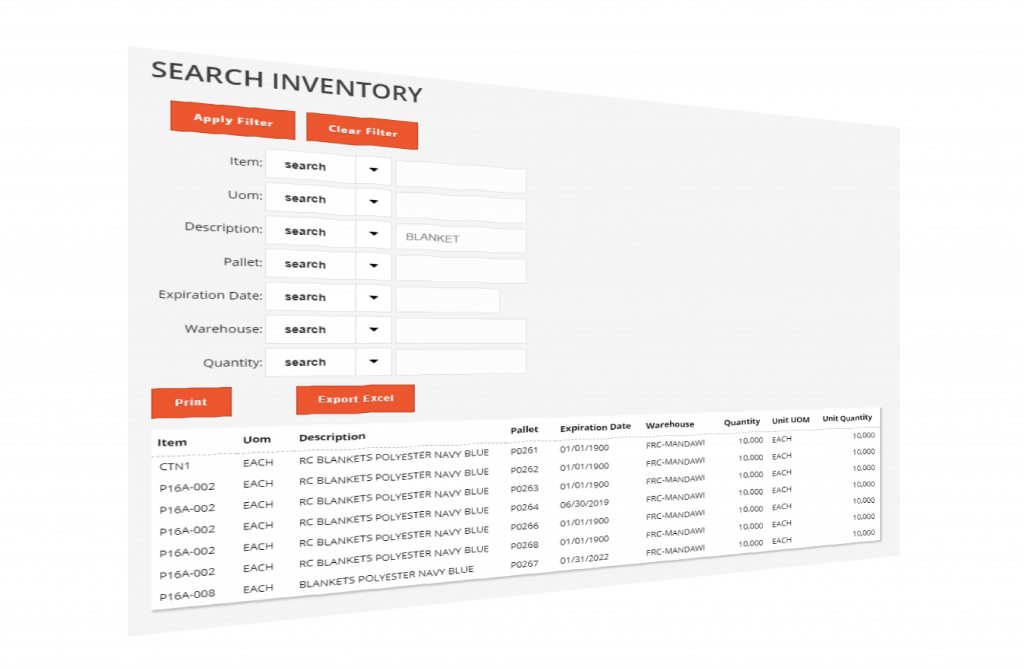 Portal
Humanitarian aid and disaster relief efforts bring together personnel from many different sectors, disciplines, and parts of the world. To ensure all those involved can complete their mission, we offer a user-friendly web portal and smartphone app. These simple to use offerings make it very easy for non-warehouse personnel like medical teams and field workers to easily access and manage inventory data.
Reporting
Our platform offers robust reporting options to match the needs of any customer. The Inventory Module includes an extensive set of reporting and data export capabilities.
Includes dozens of inventory specific standard reports
Data is integrated into hundreds of available reports
Ad-Hoc reporting allows users to target, filter, view and export data
Data can be aggregated, exported, and graphed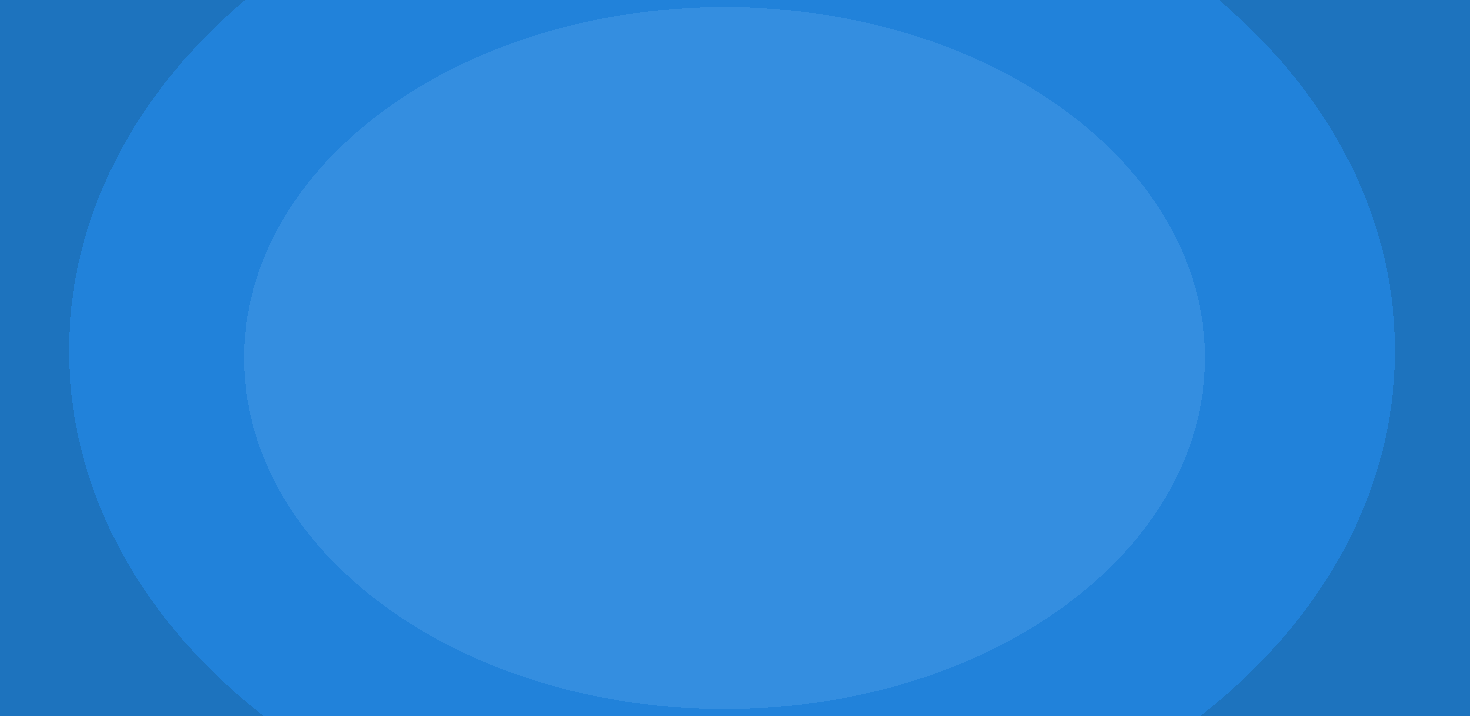 Let's Talk!
Schedule a demo to get a look at everything that Humanitarian Software can do for you.